ISO Standards Training & Adherence
Upgrade and keep up to date with the latest management thinking and systems. We provide expert ISO Standards Training that will benefit your organisation, employees and customers.
GetISOStandards was founded by Mark Ward and is the culmination of 17 years' experience in IT service management, supporting public and private sector organisations.
In recent years, Mark has specialised in the implementation of these three ISO management system standards: ISO 27001:2013 — ISO 20000:2018 — ISO 9001:2015
What is a Management System?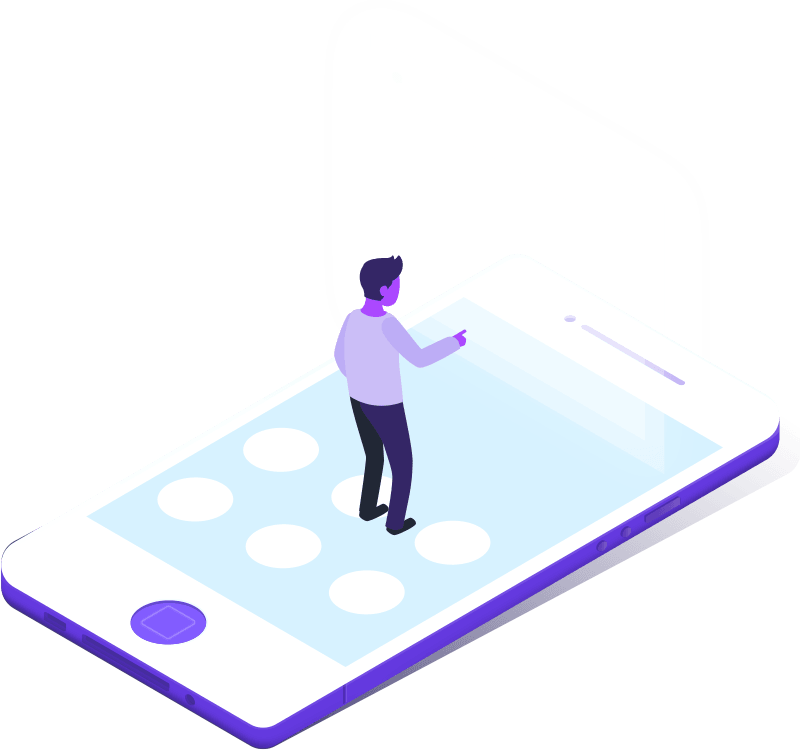 It is how an organisation manages different parts of its business to achieve its organisational objectives. These objectives can be almost anything but, when considered in context with the ISO standards listed above, it usually comes down to improving: quality, customer satisfaction, services or information security.
Development of a formal management system is often a strategic decision based upon the organisation's strategic objectives. Each ISO management system standard – like the ones listed above – is a 'lens' through which the organisation can identify, review and improve aspects of their own management system. For example, ISO 20000 (Service management system) can be used to consider aspects of the organisation's existing management system to achieve service-based objectives. These are usually 'effectiveness' of 'efficiency' specific objectives.
Taking the requirements of these management system standards in context with Customer requirements is just the first step! The journey to achieve a defined, developed, communicated, understood, monitored, measured, resourced, supported and continually improved is not such a long road to travel! This can be achieved in months – not years! The process also provides opportunities to the organisation and employees that are both tangible and exciting!
The Organisational Benefits to ISO Managements System Adoption
More efficient use of resources and improved financial performance
Improved risk management and protection of people and business interests
Increased capability to deliver consistent and improved services and products, thereby increasing value to customers and stakeholders
Maximise Your Business and Achieve Your Goals
Bring 17 year of ISO Standards Experience Into Your Company
ISO 27001 – The Benefits
IT – Security Techniques – Information Security
Improve your marketing edge by showing new Customers that your organisation follows the internationally recognised global bench-mark for good information security practice
Management of information assets
Significantly reduced risk of reputational damage and financial loss associated with data breaches
Helps protect your organisation against cyber-attack
Improve your commercial edge by demonstrating you comply with legal and contractual requirements
Drives efficiencies within your organisation by identifying and managing risks and opportunities
Putting proportionate controls in place to help protect information assets
ISO 9001 – The Benefits
Quality Management Systems
Helps your organisation identify existing and future Customer needs
Helps you measure your Customer's satisfaction
Supports efforts to meet regulatory compliance for products and services
Helps protect your organisation against cyber-attack
It's a great first step to formalise risk and opportunity management
It's a great way to frame continual improvement to meet the needs of your organisation
It helps establish controls for your quality management system (QMS)
Demonstrates to internal and external Stakeholders your commitment to quality products and services
ISO 20000 – The Benefits
IT – Service Management System
Marketing & growth: improve your company's reputation through ISO adoption for service management. Adopting this standard means that your organisation's management system has become 'scalable' thus facilitating the opportunity for growth
Compliance & speaking a common language – this standard bears very close correlation to ITIL. It makes service management so much easier when working with partners, suppliers and customers we all share a common 'service management' language
Improved productivity through synergy – this standard will allow your service management system to mature: policies, plans, processes are identified, understood, reviewed, agreed, improved
By interlocking management system processes, it helps to ensure that productivity is improved as a whole. Clearly, there are many ways to create efficiencies and improve productivity, but developing and maintaining an aligned Service Management system is a great way to start
Drives efficiencies within your organisation by identifying and managing risks and opportunities
By interlocking management system processes, it helps to ensure that productivity is improved as a whole. Clearly, there are many ways to create efficiencies and improve productivity, but developing and maintaining an aligned Service Management system is a great way to start
Get in touch. We can answer all your questions about ISO Standards Accreditation with a Free 30 Minute Consulation
Unit 7, Yorks Farm Business Park, Towcester, Northants, NN12 8EU
info@getisostandards.co.uk
ISO 9001 ○ ISO 20000
ISO 27001
© GetISOStandards - Website by Xtremis Web Design